Did you know Goetze Dental turned 135 years old on September 24, 2019? Marking the occasion, the fifth generation of leadership stepped into executive management with Ben Brunker named president and David Brunker named chief operating officer. Owners and fourth generation family members, Don and Janet Brunker, will remain active in the business, with Don continuing on as chief executive officer and Janet as senior vice president, finance.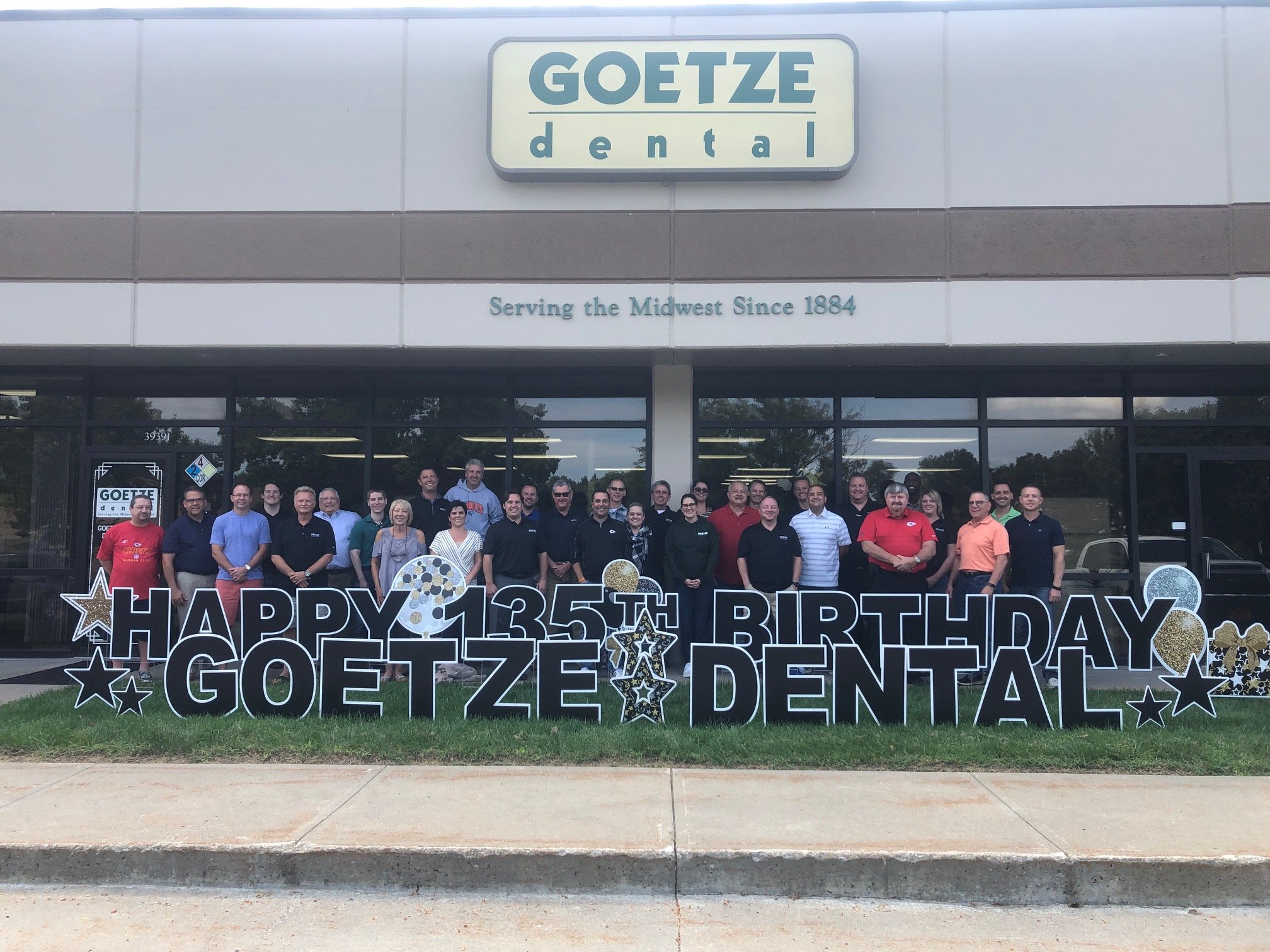 "This is an exciting time for Goetze Dental, our family, our employees and our clients. Historically, it seems we pass leadership on once a generation. I was named president in 1985. Thirty-four years later, my son, Ben, moves into this role. We've been serving privately owned dental practices since 1884. With Ben as President and David as COO, we will continue to focus our efforts on supporting private dental practices so they can provide the best patient care."

-- Don Brunker, CEO and fourth generation owner.
Ben Brunker joined the company in 2004 as a business analyst and in 2008 moved into the role of vice president of marketing. He became vice president of sales and marketing in 2013. Ben holds a bachelor's degree in finance from Missouri State University and an MBA in finance from The University of Missouri - Kansas City.
David Brunker began his career as a business analyst with Goetze Dental in 2014 and in 2015 he was named vice president of service. David holds bachelor's degree in management and leadership from The University of Kansas.
Other leadership changes include role changes for longtime Goetze Dental employees Larry Dalrymple and Keith Lister. Dalrymple becomes vice president of merchandise and Lister becomes vice president of information technology and warehouse logistics.
It's been an exciting 135 years so far, and now the Goetze Dental family is sure the next are the best to come!