With the quick pace of information and statistics emerging around the Novel Coronavirus (2019-NCoV), Goetze Dental hopes this will provide the basic facts around this infectious disease and remind your dental practice of the common infection control mistakes to avoid.
A Timeline of Events:
The world has watched a new virus emerge in the Wuhan Province of China, with the first confirmed case on December 31, 2019. As the days and weeks passed, more people became infected with this novel respiratory illness. It was identified as the 2019 Novel Coronavirus (2019-NCoV), a new mutation of the Coronavirus that was also responsible for the SARS and MERS outbreaks in earlier years.
For the first weeks, public health and medical officials scrambled to find the origin and route of transmission of this virus to contain it (CDC, 2019). On January 9, 2020, the first death in China was reported and the virus was determined to come from an open-air seafood market in the Wuhan Province. January 13 brought the first case outside China. This particular case was reported in Thailand and was one of the first person-to-person transmissions of the virus. By January 18 there were 204 confirmed cases and three deaths related to the respiratory illness caused by 2019-NCoV. The cases continued to grow exponentially within China and the virus spread across the globe. January 21 we saw the first confirmed case of the virus in the U.S., spiking fears among Americans (Ravelo, 2019).
The World Health Organization (WHO) declared a public health emergency of international concern on January 30 as more countries reported cases of the virus (Ravelo, 2019). The WHO is currently (as of February 10, 2020) reporting 40,554 confirmed cases of 2019-NCoV and over 910 deaths from 24 different countries. Of those cases, thirteen have been confirmed in the U.S. with no deaths in the U.S. reported (WHO, 2019).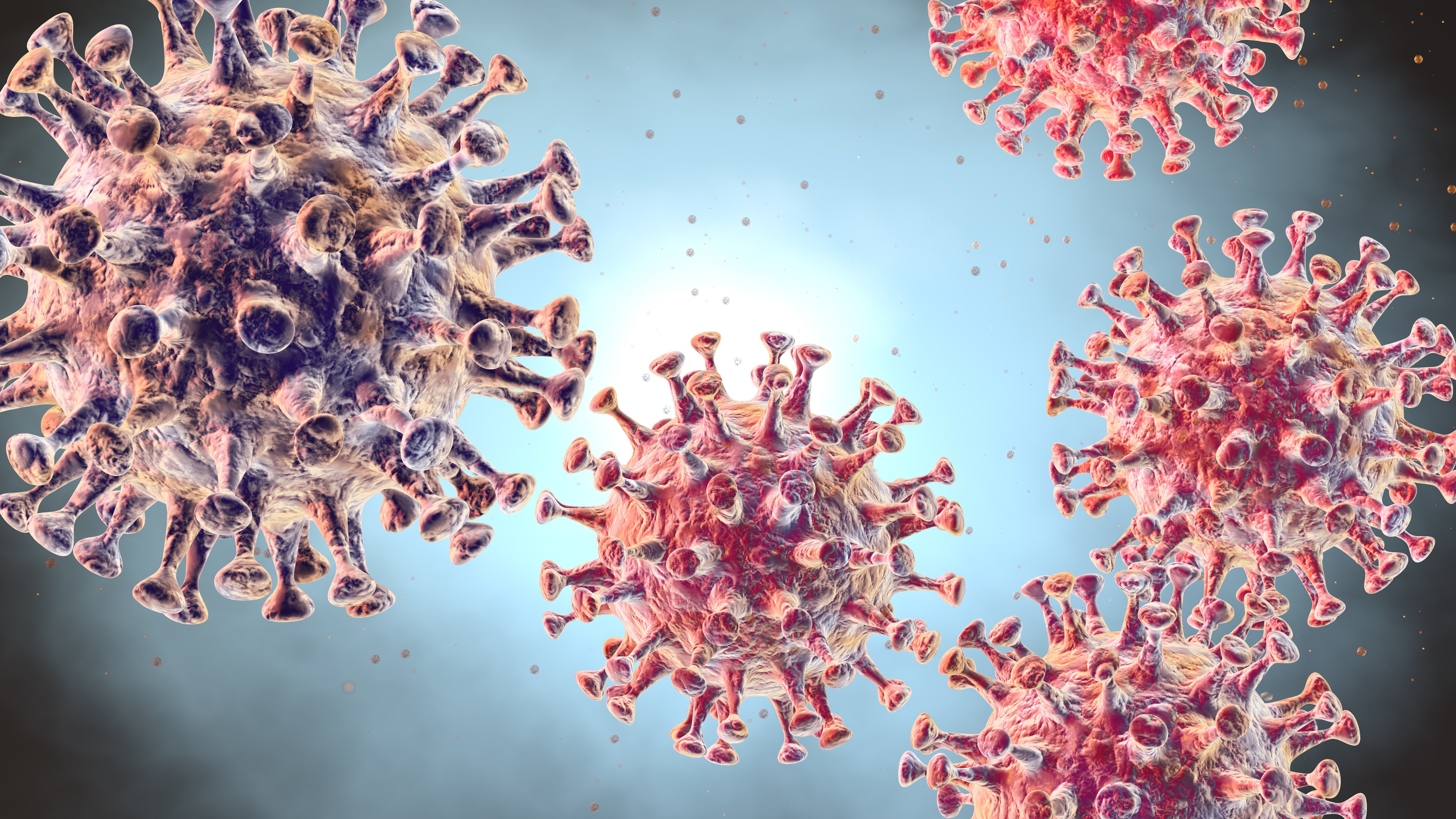 A Clinical Dental Perspective:
With a global public health emergency and confirmed cases in the U.S., how concerned should a dental practice be about 2019-NCoV? This question has been in the back of my mind as I've been following the breaking news every day for the last five weeks. While this international outbreak is a concern to the public and healthcare facilities that have the potential to treat infected patients, the risk to dental professionals SHOULD be very low. The CDC is currently monitoring the situation in the U.S. and reports, "While person-to-person spread among close contacts has been detected with this virus, at this time this virus is NOT currently spreading in the community in the United States (CDC, 2019)."
A combination of infection control practices and office policies on treating patients who are showing symptoms of any sickness can be a powerful force when it comes to protecting your patients and yourself. Compared to other outbreaks the world has seen, the 2019-NCoV carries a lower mortality rate of about 2% compared to the 10% mortality rate of the SARS outbreak and the 35% mortality rate of the MERS outbreak. Another public health concern that is happening right now is the flu. The Influenza B strain is the worst this year with over 12,000 deaths for the season so far. This puts the outbreak the highest it's been in 17 years (Ries, 2020). Dental practices should be more concerned with preventing the spread of Influenza than the 2019-NCoV at this point in time. This is not to say that 2019-NCoV should not be watched, but we are in the midst of an active Influenza outbreak in the U.S. that we can help reduce.
As a former clinical dental assistant and dental assisting educator, I have experienced, been extensively trained on, and taught others about OSHA Bloodborne Pathogens Standards and CDC Standard/ Universal Precautions.
These guidelines give dental professionals the education and background needed to protect themselves, their patients and their community from the spread of disease.
States are required to implement OSHA Bloodborne Pathogens Standards or a replacement standard that exceeds OSHA's requirements. These standards are in place to protect employees and include things like Personal Protective Equipment (PPE), sterilization techniques and Hazard Communications Standards. The CDC Standard/ Universal Precautions recommendations are not required by every state on the same level. These guidelines are presented in the "Guidelines for Infection Control In Dental Health Care Settings" from the 2003 edition of CDC's Morbidity and Mortality Report (MMWR) (CDC, 2003). This document can be found through the link listed in the references section.
Dental practices following the OSHA Bloodborne Pathogens Standards and CDC Standard/ Universal Precautions for clinical care at a very high level should have no issues with the transmission of any disease, including 2019-NCoV. These guidelines are meant to break a link in the chain of infection and are successful in dental practices around the country on a daily basis. There are practices that successfully treat patients with highly contagious pathogens on a daily basis. HIV/AIDS, Hepatitis B, Hepatitis C, Tuberculosis and Influenza are pathogens that dental professionals come into contact with during their careers, but transmission is halted if the OSHA and CDC guidelines are followed.
Common Infection Control Mistakes to Avoid:
Even the most seasoned dental professional can forget some of the guidelines that are thrown at them regarding infection control and prevention. Here are some of the most common mistakes that take place in a dental office and how you can protect your patients and yourself at the highest level.
Masks: Masks should be worn securely fitted around the bridge of the nose and the chin with no gaps. Masks should also be changed between EVERY patient, EVERY hour or when the masks become damp with breath, whichever comes first. DO NOT wear masks under the nose, this does NOTHING to protect you. DO NOT wear masks under your chin out of the operatory or clinical treatment room, you're just spreading germs! DO NOT put used masks in your pocket to use later—you contaminate your pocket for the rest of the day and have the potential for cross contamination (CDC, 2003).
Gloves: Gloves should be well fitted to your hand; this prevents unnecessary tears and possible exposures. ANY rings should be removed during clinical care and kept in a safe place to prevent unnecessary tears in gloves. Remember, A a ring is a fantastic breeding ground for all the gross things you come into contact with. DO NOT use petroleum products with latex gloves (if you use latex gloves at all); petroleum degrades latex and causes micro-holes that pathogens can penetrate. You should not have long fingernails with any sort of polish, gel or acrylic on them; this is also an opportunity to cause unnecessary tears and a breeding ground for those gross things (CDC, 2019).
Hand Hygiene: It is important that you wash your hands or use an alcohol-based hand sanitizer between EVERY patient, and EVERY time you put on or take off gloves. Alcohol-based hand sanitizer can be used if hands ARE NOT visibly soiled. If you can see it, wash it! Hand washing should be completed for a minimum of 20 seconds, focusing between fingers and under fingernails, these are the most commonly missed areas (CDC, 2013).
Surface Disinfection: An intermediate level disinfectant should be used to clean and disinfect treatment areas. These disinfectants are rated on how long they take to destroy Tuberculosis (ex: 1, 2 or 5 minutes). ALL disinfecting procedures should include a preclean and a disinfecting state (Wipe, Wait, Wipe). This gets rid of the bioburden, even if you can't see it, and allows the disinfection process to happen. Surfaces MUST remain WET for the recommended TB kill time to be effective. Don't set up a room if surfaces are still wet with disinfectant, let them work! Disinfectants that are on the market to the general public (ex: Clorox Wipes, Lysol Spray) ARE NOT recommended for use in a dental facility as they are not strong enough (CDC, 2003). Be cautious of the disinfectants that have a TB kill time of 1 minute and are alcohol based. The concentrated nature of these disinfectants is very hard on equipment and can cause discoloration and cracking of plastics.
Sterilization: ANY instruments that are used intraorally must be disposable or HEAT sterilized between EACH patient INCLUDING HANDPIECES. Ideally, sterilization pouches should be left in the sterilizer for the full dry cycle and only removed when the pouches are completely dry to prevent wicking of bacteria into the pouches. Pouches that are not completely sealed or puncture should be repackaged and resterilized before use in treatment (CDC, 2003).
Proper OSHA Bloodborne Pathogens Standards and CDC Standard/ Universal Precautions can make all the difference in the world. It is important that every team member has knowledge of these standards and is continuously evaluating the accuracy of them. It is common in offices for a team member, or even entire team, to lack the training required to effectively protect their patients and themselves. Updates to the information through continuing education opportunities for ALL team members should be done on a yearly basis to keep everyone up to date on infection control. Help stop the spread of disease and get educated!!
Sarah Stream MPH, CDA, RDA, EFDA
Sarah Stream has been in the dental field since 2007. Stream is DANB certified and holds an active Registration and Expanded Functions Certification for the State of Iowa. Stream was a Clinical Dental Assistant for many years before becoming a Dental Assisting Educator and continues to promote education for Dental Professionals as a Private Practice Specialist for Goetze Dental. She is active on the State and National level of the American Dental Assistant's Association (ADAA), working to unite the profession of Dental Assisting through ADAA actions and activities. Stream recently received her Master's in Public Health from Benedictine University, giving her an in-depth understanding of the public health aspect of dentistry and health issues on the global, regional and local level.
The views expressed in this article are those of Sarah Stream, informed by her experience and education outlined above.
References:
American Dental Association (Feb. 7, 2020) CDC reminds clinicians to use standard precautions, recommends isolating patients with coronavirus symptoms
Beasly, L. (2020). Comparing Outbreaks.
Centers for Disease Control and Prevention. (Feb. 1, 2019). 2019 Novel Coronavirus Situation Summary.
Centers for Disease Control and Prevention. (2003). Guidelines for Infection Control in Dental Health Care Settings.
Ravelo, J. (Feb. 2, 2020). 2019-NCoV outbreak – A timeline.
Ries, J. (Jan. 10, 2020). Flu taking a toll, pediatric deaths hit 17-year high.
World Health Organization. (2020). Novel Coronavirus situation as of February 10, 2020.